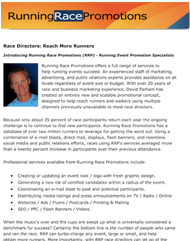 Running Race Promotions can get the word out for your event using online PR and linked videos.
We are ready to make a big splash around your race
and get it all the publicity it deserves, including notices
to all relevant local, regional, and national outlets.
News travels fast….
Drive traffic and awareness to
your event starting today!