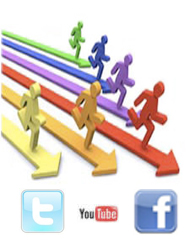 Social networking is the grouping of individuals into
specific groups, like an individual running event.
It is the way the 21st century communicates and one the best and easiest ways for your event to pick up fans and participants.
RRP can design and coordinate an effective social networking
strategy that will reap positive measurable results!