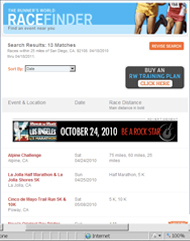 Running Race Promotions has an extensive database of calendars to list your event with.
Using our efforts combined with your past PR success increases awareness and brings people to your site and ultimately to your FINISH LINE.
RRP can register and list your
event everywhere you need to be
seen – by runners for runners!