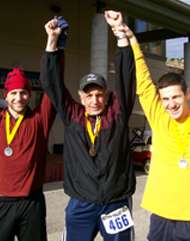 Maybe you started the race. Perhaps you inherited it or were selected to lead. Whatever the case, you want the race to be the very best it can be, drawing people and making a profit.
Running Race Promotions offers options for races of all sizes. We can design a program to fit your needs and budget – and deliver measurable results!
As an extension to your staff we provide behind the scenes expertise to help get the word out!
Please let us know if you'd like a quote or would like further information on our services by emailing  sales@runningracepromotions.com.